OVERVIEW
SOFIE has licensed the rights to the diagnostic and companion diagnostic utility of the FAPI compounds, with FAPI-46 as its lead [68Ga] labeled and FAPI-74 as its [18F] labeled compound. Both have demonstrated favorable biodistribution and dosimetry, target-specific uptake, excellent tumor to background ratio, and no toxicity observed in animal models and human subjects.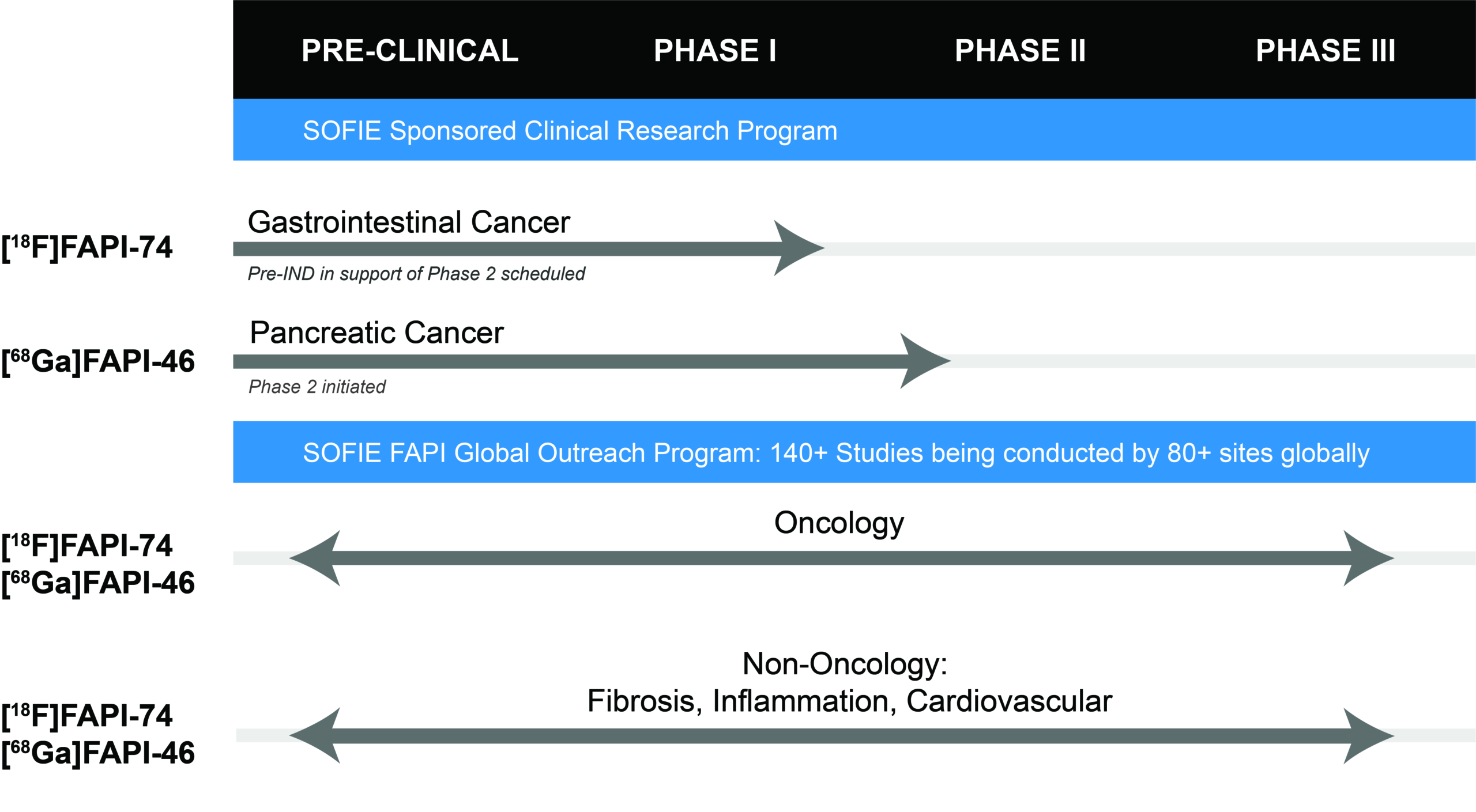 In the US, SOFIE holds the IND for [68Ga]FAPI-46 and is conducting a Phase 2 clinical trial in patients with Pancreatic Ductal Adenocarcinoma. In addition, [18F]FAPI-74 IND is expected to be filed and accepted by the FDA in October 2022 for cancers of the gastrointestinal tract.
In addition to the clinical trials directly sponsored by SOFIE, we have engaged with more than 80 academic institutions in 34 countries to support investigator initiated clinical research studies globally using [68Ga]FAPI-46 and [18F]FAPI-74 in various indications.